For our family, Adent does two things: It increases our anticipation for Christmas and it helps us to understand how the coming of Jesus fits into the broader context of God's ongoing story and work in our world. In churches, Advent is usually celebrated on the Sundays leading up to Christmas, but many families choose to do something daily leading up to Christmas morning.
I purchased this book by Ann Voskamp to read with our family this year.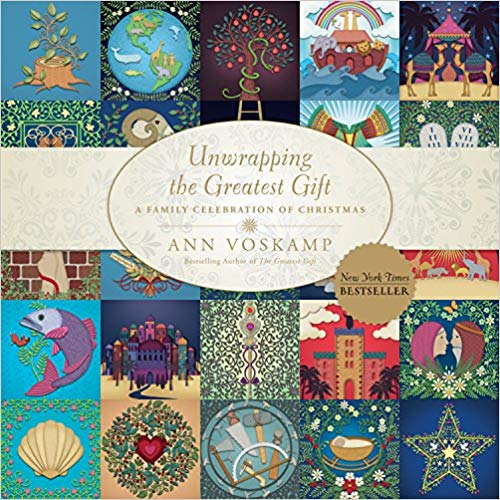 In the past, we've used reading plans from She Reads Truth. I've compiled a list of ideas below to inspire you to do something with your family for Advent this year, or add to traditions that you already have!
By the way, if you're not a family who observes Advent, any of these things could be used during the month of December to help turn your hearts outward and focus on making a difference in the world around us. Deliver groceries to a neighbor, bake for friends, volunteer at a food bank, invite someone new into your home for dinner . . . there are plenty of ways that you can make this time of year meaningful and create memories with your family.
10 Advent Ideas for Families
Coloring Advent
Use a printable countdown paper chain to visualize the time left until Christmas. The printable allows you to add your own verse, activity or anything you'd like to the inside of each link.
Set up your manger scene, one figurine at a time. Save baby Jesus for Christmas day.
Choose an issue or topic to research together as a family. Pray for the people affected by your chosen issue and find ways to volunteer or serve together as a family to help in that area.
Read a different Christmas book together each day.
Get crafty. Work on several small craft projects, or do a little bit of a big project together each day. Here's  a great day from Small Things.
Purge. Prepare for Christmas in both your hearts and your home as you go through toys, closets and dressers and select items to take to charities that can use them.
Decorate your Christmas tree a day at a time. As you read an Advent reading each night, allow your kids to add a few new decorations. Perhaps use a few of the days to make your own ornaments.
No matter what you choose to do leading up to Christmas, I hope it's a time of hope, peace and joy for your entire family!
P.S. If you're looking for cards and tags to make counting down to Advent easier for your family, I have some available here in my shop.